Descrição do produto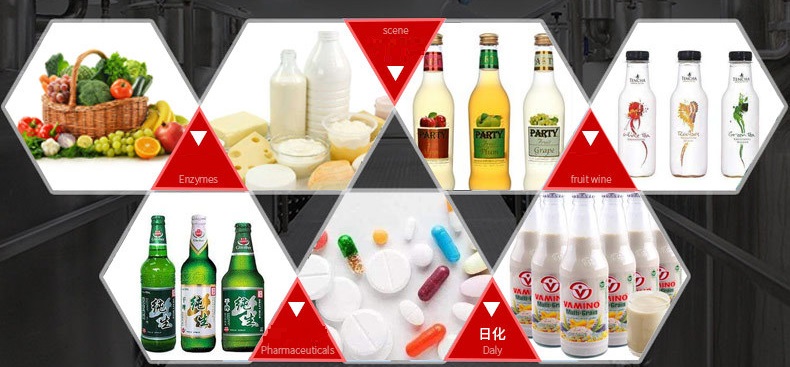 1. Product description of yogurt production line Yogurt is a milk product in which milk is used as a raw material. After pasteurization, beneficial bacteria (leavers) are added to the milk. After fermentation, it is cooled and filled. At present, yogurt products on the market are mostly solidified, stirred, and fruity with various auxiliary materials such as fruit juice and jam. Yogurt not only retains all the advantages of milk, but also uses its strengths and avoids weaknesses in certain aspects through the processing process, making it a more suitable nutrient health product for humans. Our company designs and develops professional yogurt processing equipment for different yogurt production processes, which has low energy consumption and high efficiency. Our company integrates product installation, debugging, and after-sales one-stop service! The excellent equipment quality and exquisite workmanship of yogurt processing equipment provide reliable and satisfactory products and services for small and medium enterprises! 2. Classification of yogurt production line products Classification of yogurt:   According to the organization state or production method of the product: coagulated yogurt and stirred yogurt;   According to the fat content of the raw materials: whole yogurt, skim yogurt;   According to the type of bacteria: ordinary yogurt, bifidobacterium yogurt, lactobacillus acidophilus yogurt, lactobacillus casei yogurt;   According to product taste: natural pure yogurt, flavored yogurt, sweetened yogurt, etc.; 3. Yogurt production line-solidified yogurt production process Acceptance and purification of raw milk → standardization → concentration → preheating → homogenization → sterilization → cooling → adding starter → filling → constant temperature culture → cooling and post-cooking → finished product   Key points of production process control of yogurt production line:   (1) Acceptance of raw milk   1.1 The total dry matter content of fresh milk ≥ 11.5%, non-fat dry matter ≥ 8.5%, otherwise it will affect the gelation of protein;   1.2 No antibiotic residues;   1.3 Acidity≤18°T;   1.4 Do not use mastitis milk;   1.5 The main raw material for yogurt production;   1.6 Sugar and fruit materials are often added with 5-8% sucrose or glucose in the production of yogurt;   (2) Skim milk powder    requirements: high quality, no antibiotics and preservatives;   Purpose: increase dry matter content; improve product organization state; promote acid production by lactic acid bacteria. General addition amount: 1-1.5%;   (3) concentration    Purpose: To increase the solid content and promote fermentation coagulation. Method: Concentration under reduced pressure   (4) Preheating, homogenization   Purpose of preheating: to improve the homogenization effect; 55-60 degrees. Purpose of homogenization: to maintain the stability of the mixed solution, homogenization conditions: 15-20MP.   (5) Sterilization and cooling    Sterilization is to kill all pathogenic bacteria and most miscellaneous bacteria in raw milk, creating favorable conditions for fermentation. And sterilization can improve the hydration of protein in milk.    Cooling temperature after sterilization: 43-45 degrees.   (6) Starter and inoculation    Inoculation amount: 1-3%.    Factors that affect the amount of inoculation:   1) Culture temperature and time during fermentation;    2) The acid production capacity of the starter;   3) The cooling rate of the product;   4) The quality of milk.   (7)Filling   Filling containers: porcelain jars, glass bottles, plastic bottles, cartons, etc.;   Filling methods: manual filling, semi-automatic filling machine, automatic filling machine, etc.   (8) Fermentation: Fermentation tank   Cultivation temperature: Determined by the bacterial species and ratio used.   Cultivation time: short-term culture: 41-42 degrees, 3 hours, long-term culture: 30-37 degrees, 8-10 hours. Influencing factors: the amount of inoculum, the activity of the starter, and the culture temperature.    (9) cooling    Condition: 3-5 degrees. 5 degrees is the lower limit for mold and yeast growth   Purpose:    1) Inhibit the growth of lactic acid bacteria, reduce enzyme activity, and prevent excessive acid production;    2) Reduce the rate of fat floating and whey precipitation, and extend the shelf life;   3) Promote the production of aroma substances    (10) refrigerated and post-cooked    conditions: 2-7 degrees, 12-24 hours; 4. Yogurt production line-production technology of stirred yogurt Acceptance and purification of raw milk → standardization → concentration → preheating → homogenization → sterilization → cooling → adding starter → constant temperature cultivation → cooling and stirring (adding fruits, spices, etc.) → filling → refrigeration, post-cooking → finished product    Process management and operation points:    1. Stirring:   Purpose: to break the gel and change the hardness and tissue state of yogurt Precautions:   1) Speed control: first low speed and then fast    2) Yogurt temperature: best 0-7 degrees, production practice is generally below 10-15 degrees;    3) Yogurt pH: <4.7   4) The dry matter content of yogurt: the effect of a moderate increase on the quality of yogurt:   2. Mixing and filling: Sterilization treatment of fruit material: inhibit bacterial growth and maintain the flavor and texture of fruit material. Five, the main equipment composition of the yogurt production line 1. Homogenization mechanical equipment: Homogenization is to pulverize larger fat globule particles into countless fat globule particles close to the size of liquid molecules, and make them uniformly dispersed in the emulsion to obtain coupling between particles and molecules Force, thereby preventing the separation of the mixed liquid.    Purpose of homogenization:   (1) Reduce fat separation   (2) Obtain a stable and uniform liquid mixture   (3) is good for digestion and absorption    At present, homogenization is mainly carried out with a homogenizer. Commonly used high-pressure homogenizers, colloid mills, jet homogenizers, centrifugal homogenizers, ultrasonic homogenizers, sterilization and cooling machinery and equipment.   2, sterilization equipment    The key component of the plate type sterilization equipment is the plate heat exchanger, and the plate heat exchanger is composed of many stamped and formed metal sheets. In the production of dairy products, fruit juice drinks, refreshing drinks, beer, and ice cream, high temperature short time (HTST) and ultra high temperature instantaneous sterilization (UHT) are widely used, and they can also be used for cooling.   3, yogurt production line fermentation equipment   The yogurt fermentation tank is cylindrical, and the bottom cover and top cover are both dish-shaped or cone-shaped. The top of the tank is equipped with manholes, sight glasses, feed pipes, inoculation pipes, pressure gauges and measuring instrument interface pipes. The bottom of the tank is equipped with a discharge port. The lower part of the tank body is equipped with a sampling port and a thermometer interface. For large-scale fermentation tanks, in order to facilitate maintenance and cleaning, manholes are often installed near the bottom of the tank.    yogurt production line mainly includes various flavors of sterilized fresh milk, pasteurized milk, reconstituted milk, peanut milk, student milk, etc. homogenization, cooling, fermentation, stirring, storage and other equipment. Our company specializes in designing and manufacturing blended yogurt production lines, peanut milk production lines, and milk production lines.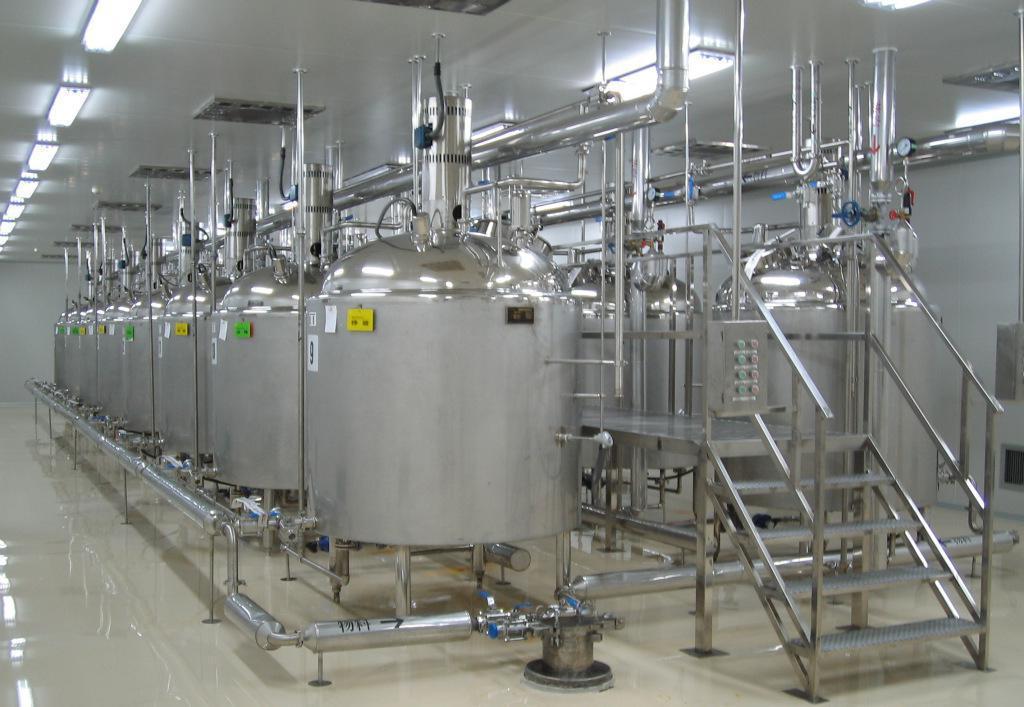 Introduction of equipment process and equipment characteristics of lactic acid bacteria fermented fruit juice beverage processing production line
Process flow of fermented fruit juice beverage production line

Raw material selection-+washing-+pulping-+juice-+coarse filtration-+mixing-+homogenization-+heating-+canning +sealing-sterilization-+cooling

1.The original fruit selection

the original cause of the juice should be fresh, full and high-quality fruits, and rotten and contaminated fruits should be eliminated.

Thorough washing of the raw fruit is to reduce the pollution caused during production, and more attention should be paid when not peeling and squeezing juice. Therefore, the sediment and impurities on the peel must be washed with running water. If necessary, rinse with potassium permanganate solution and rinse with water.

use a beater to beat and peel, and the pulp is wrapped in a special fruit cloth to extract the juice, the juice yield can reach 70 and more. Or pour the washed fruit into a press to squeeze the juice, and then filter the peel, fruit seeds and some crude fibers through a scraper filter.

The juice after coarse filtration is first diluted with water to a refractive index of 4%. Then mix according to the ratio of 90 kilograms of fruit juice and 10 kilograms of white granulated sugar, stirring constantly, so that the sugar is completely melted.

The prepared juice is filtered and separated by a centrifugal filter to remove the remaining peel, fruit seeds, part of the fiber,




broken pulp pieces and impurities.

The filtered juice is homogenized by a homogenizer, which can further break the fine pulp and maintain the uniform turbidity of the juice. The pressure of the homogenizer is 10-12 MPa.

Heat the juice at 85°C~95*C and quickly flow to the filling machine for filling and capping. 8 Sterilization and cooling:




Sterilize quickly after sealing, the sterilization type is 5'- -10'/ 100°C, and then quickly cool to below 40°C.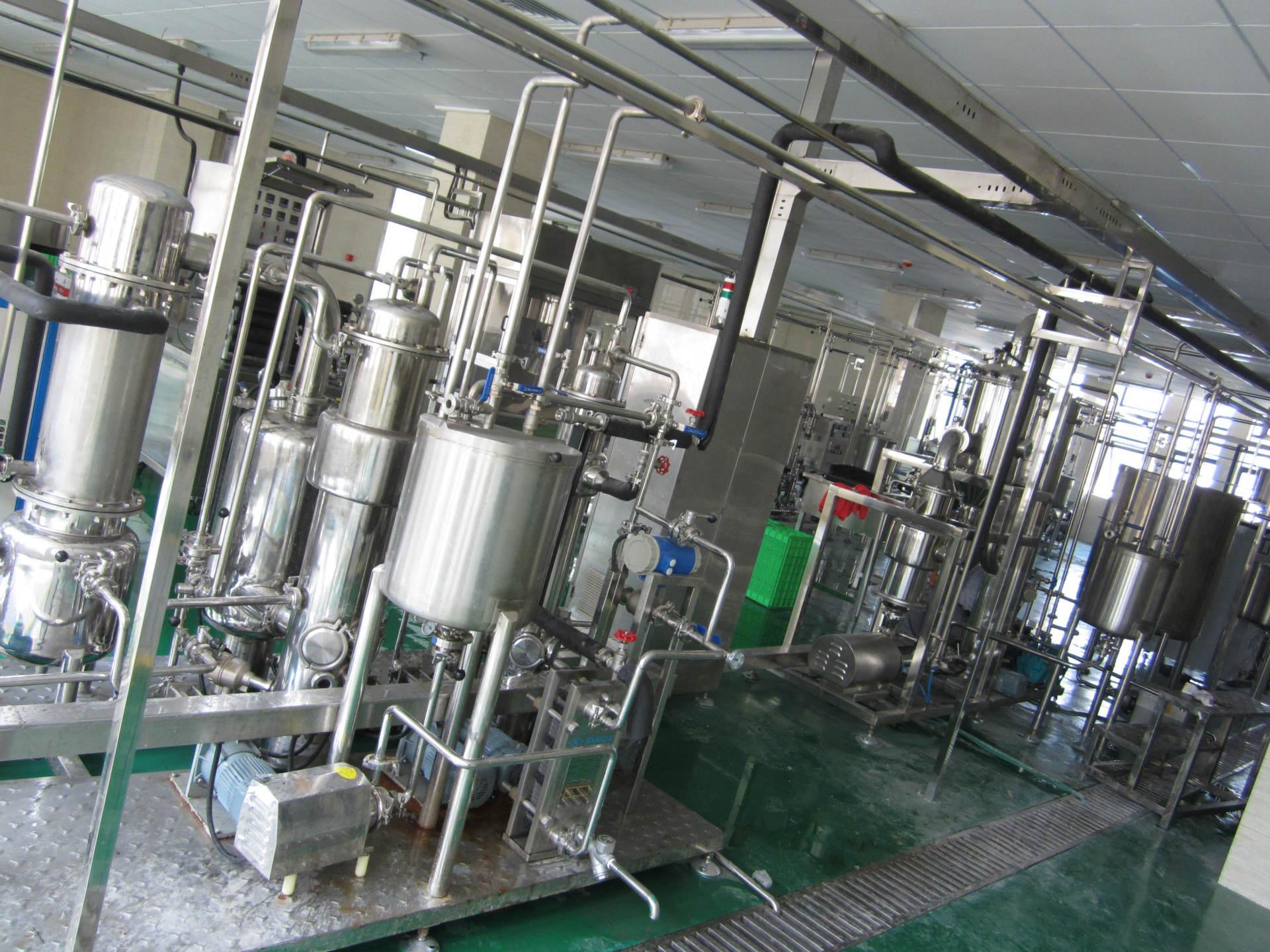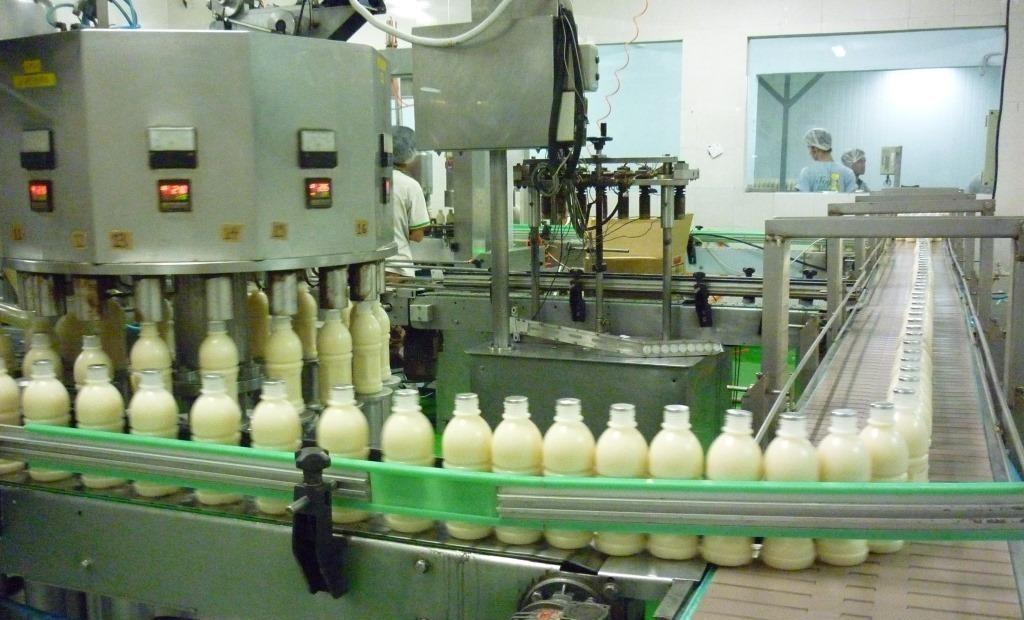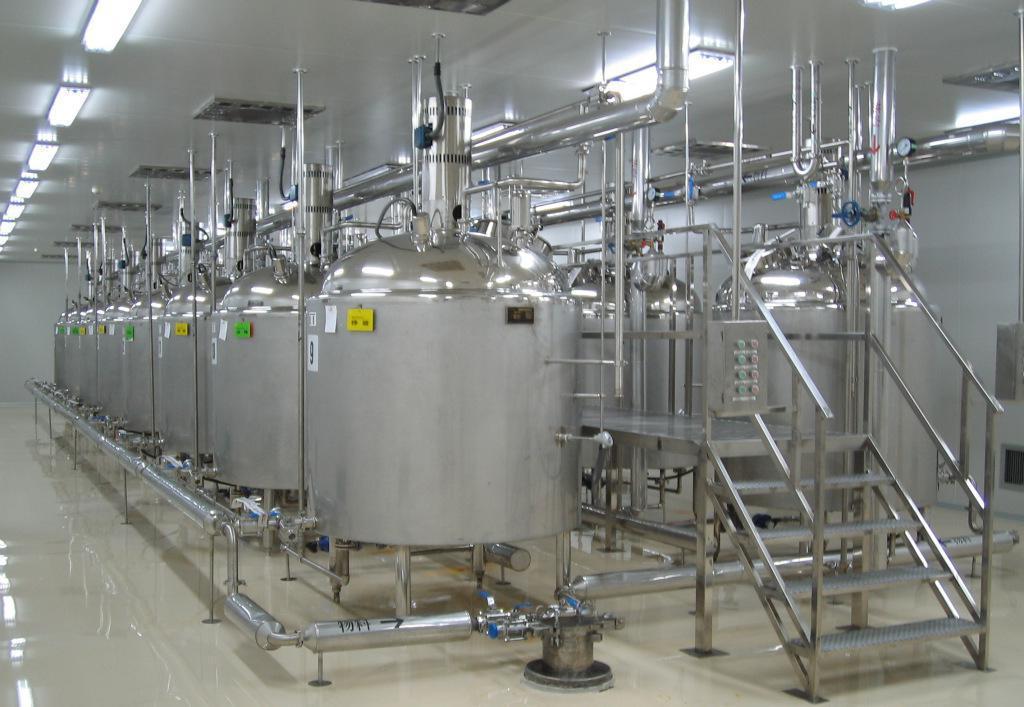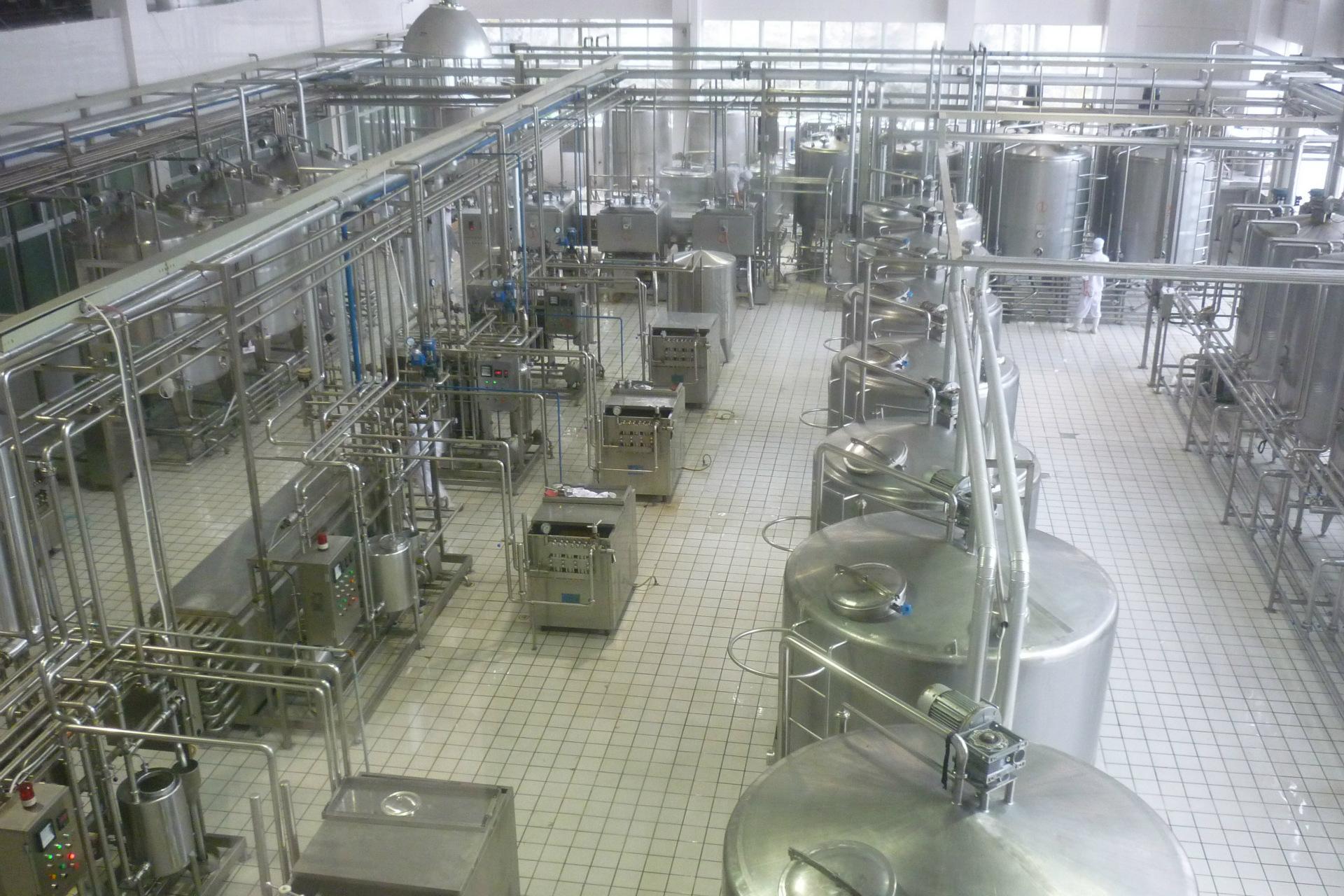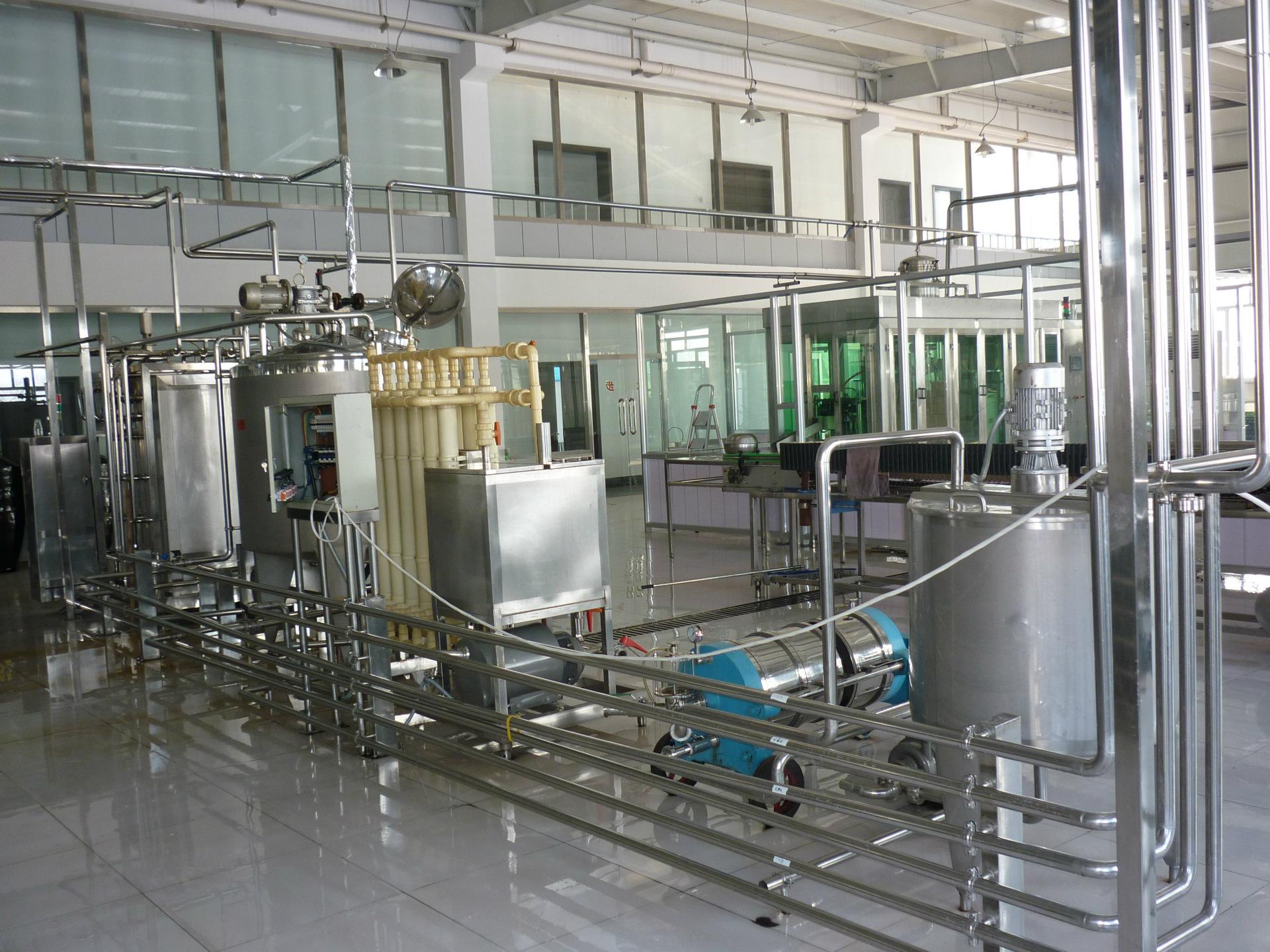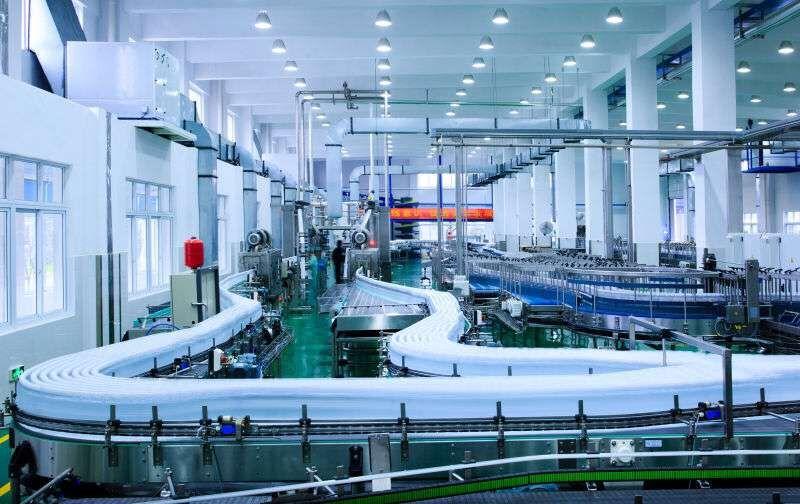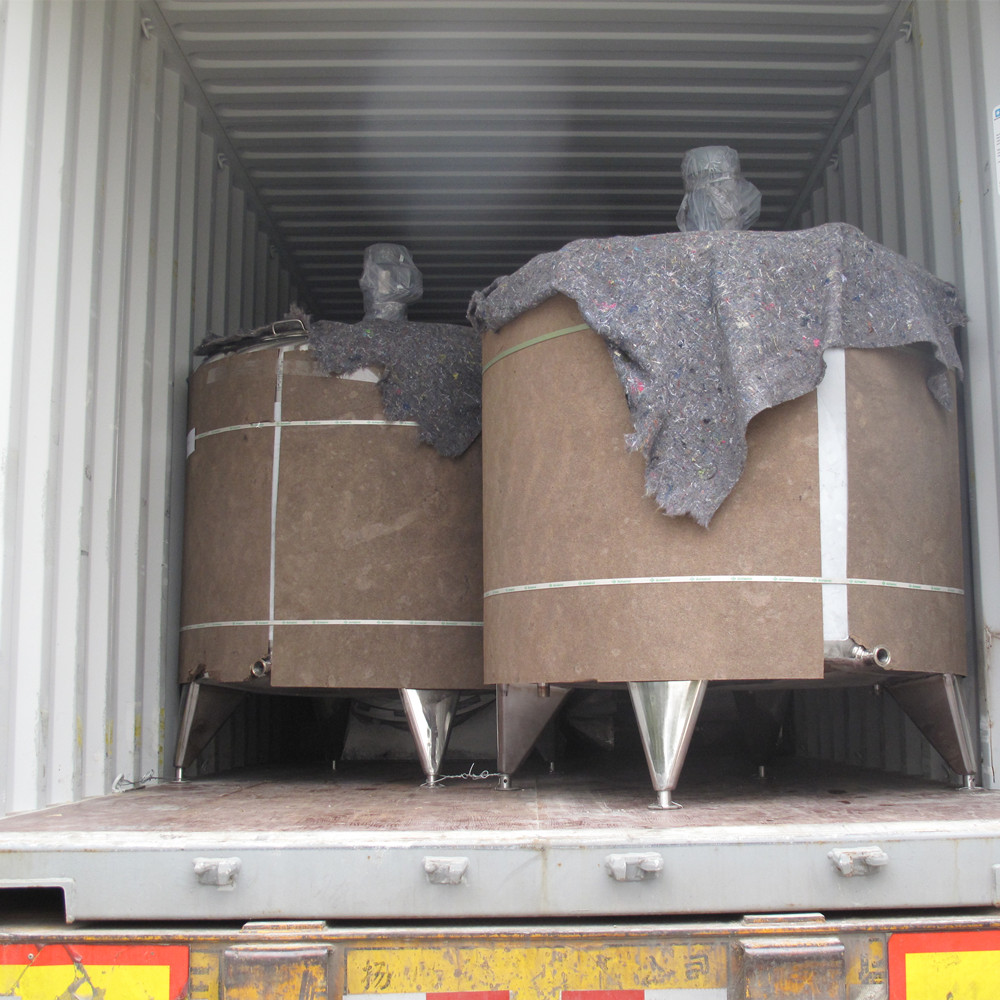 [Process characteristics of lactic acid beverage production line]
1. After the raw milk is qualified, it should be pretreated including milk cleaning, cooling and storage. The milk after filtration and centrifugal separation should be quickly cooled to 2-3°C and stored for later use. 2. The purpose of standardization is to make the quality of the product meet the requirements of the standard, and will not fluctuate with the source of the raw material. 3. The purpose of homogenization is to use the powerful mechanical operation of the homogenizer to break the fat globules in the milk into fine particles. Prevent fat from agglomerating and floating, ensuring even, fine, white sensory quality of the product, and further improving the digestibility and absorption of milk. 4. The coagulated yogurt is filled after the raw milk is sterilized and inoculated. The filling temperature can be slightly higher than the fermentation temperature to compensate for the temperature difference in the pipeline; while the stirred yogurt is filled after fermentation and cooling.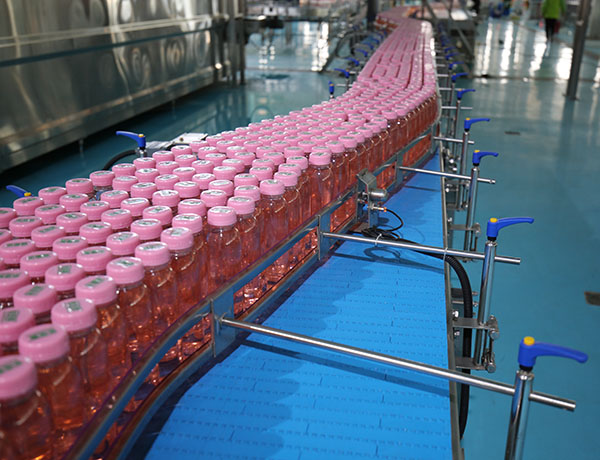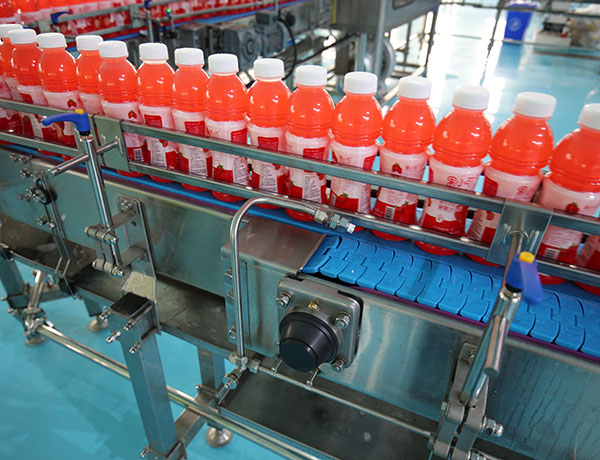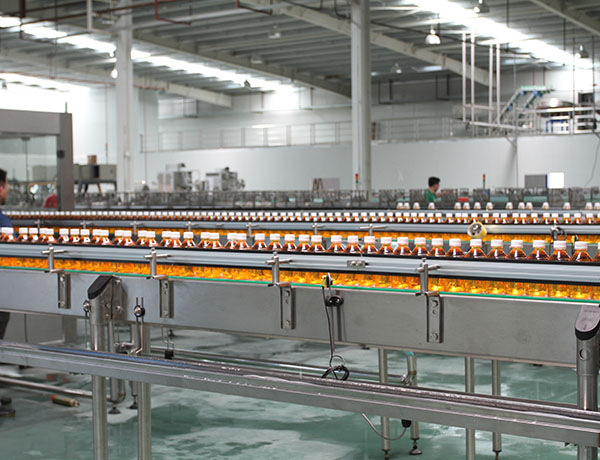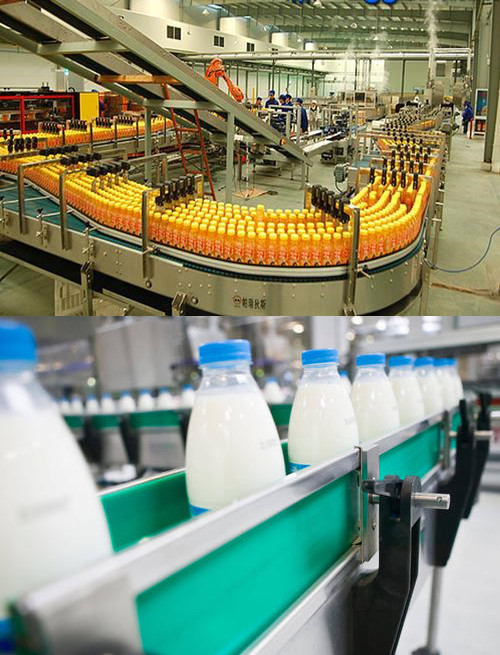 $150000 - $ 200000 Pieces
$180000 - $ 250000 Pieces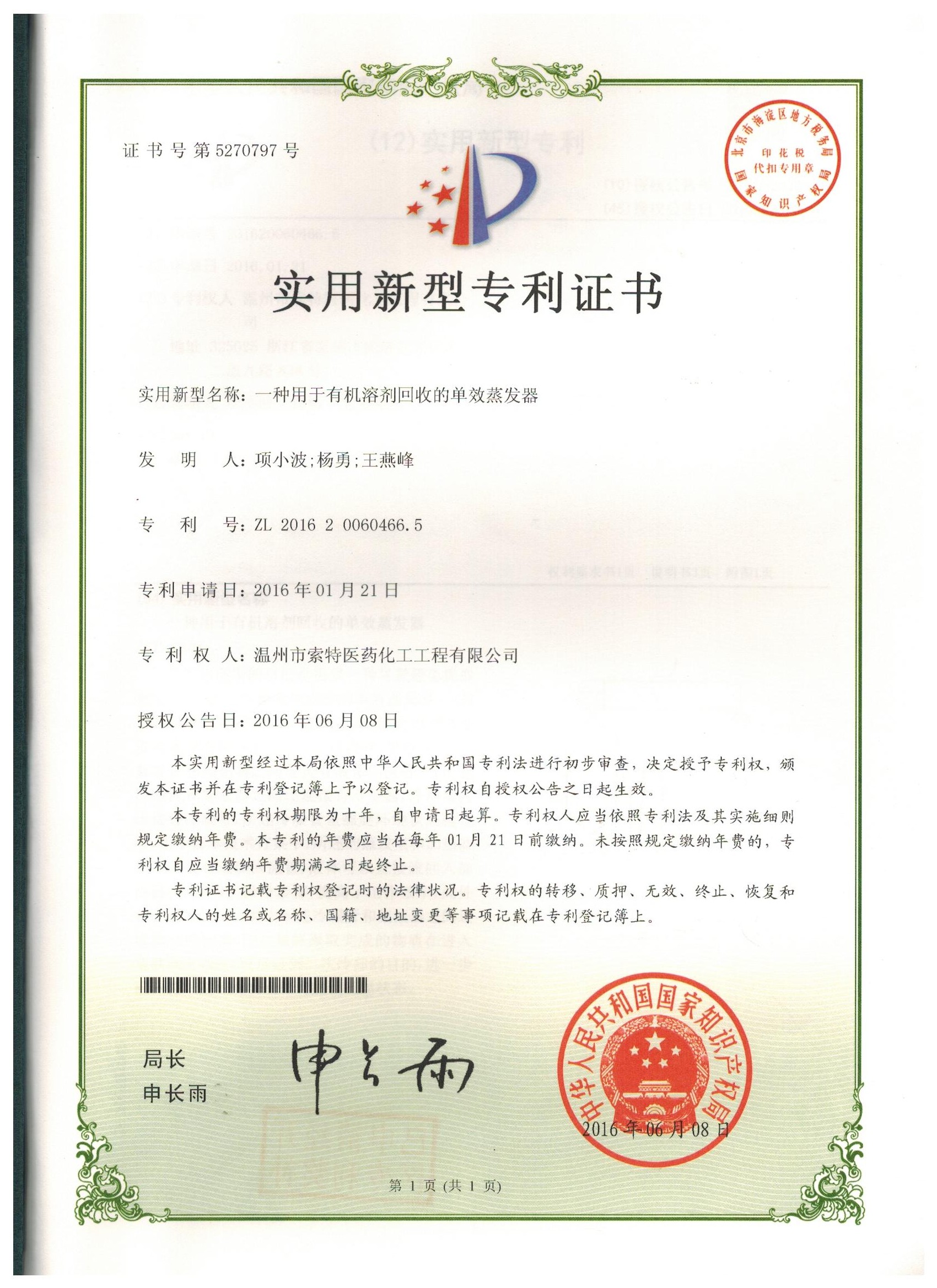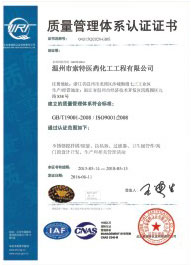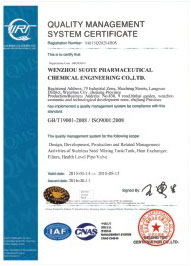 Utility model patent certificate
Packing & Delivery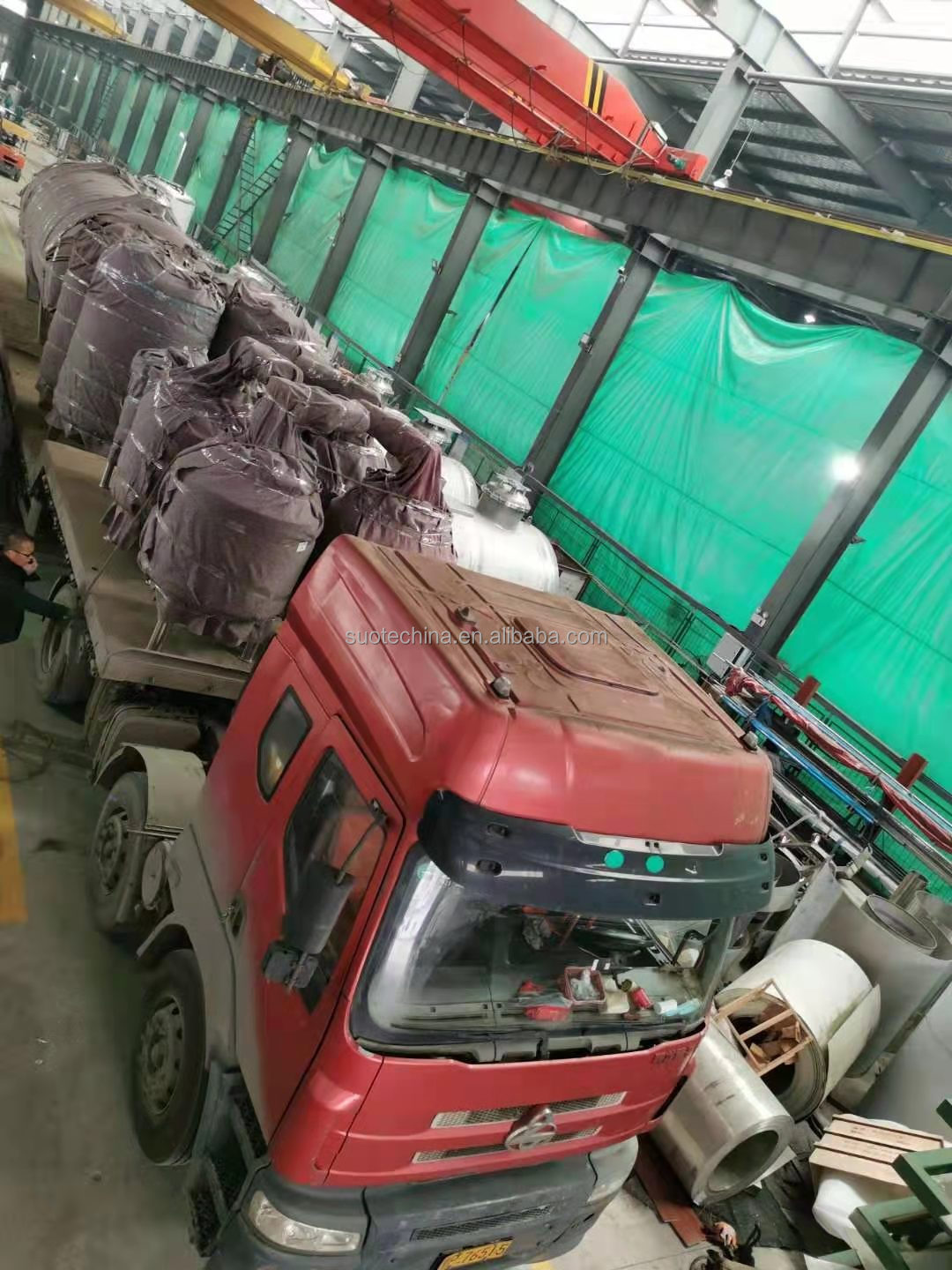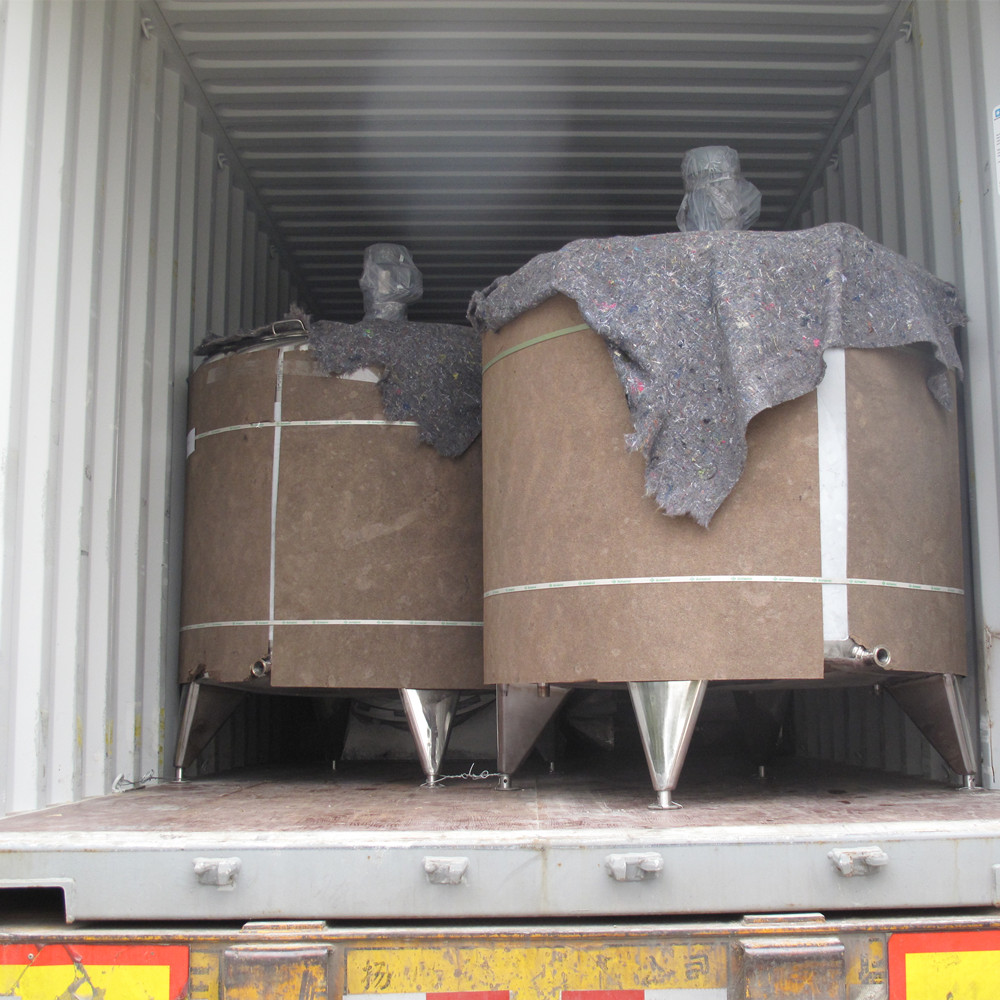 Domestic food delivery is generally transported by truck to the buyer's designated unloading destination or factory. For international trade, we will transport it to the buyer's port by sea container, and we will assist in customs declaration and customs clearance. It is usually packed in film or exported in wooden boxes.
Wenzhou Suote Pharmaceutical & Chemical Co., Ltd. is a modern enterprise integrating technology research and development, product design, pre-sales and after-sales service into a complete set of industrial 4.0 intelligent manufacturing and industrial automation control systems. According to customer needs, a fruit and vegetable juice beverage compound medium and small trial production line with an output of 20LH---500L/H can be developed. It can process all kinds of pome, stone fruit, berry and citrus fruit to produce clear juice and turbidity. Juice, concentrated juice and blended juice and other beverages.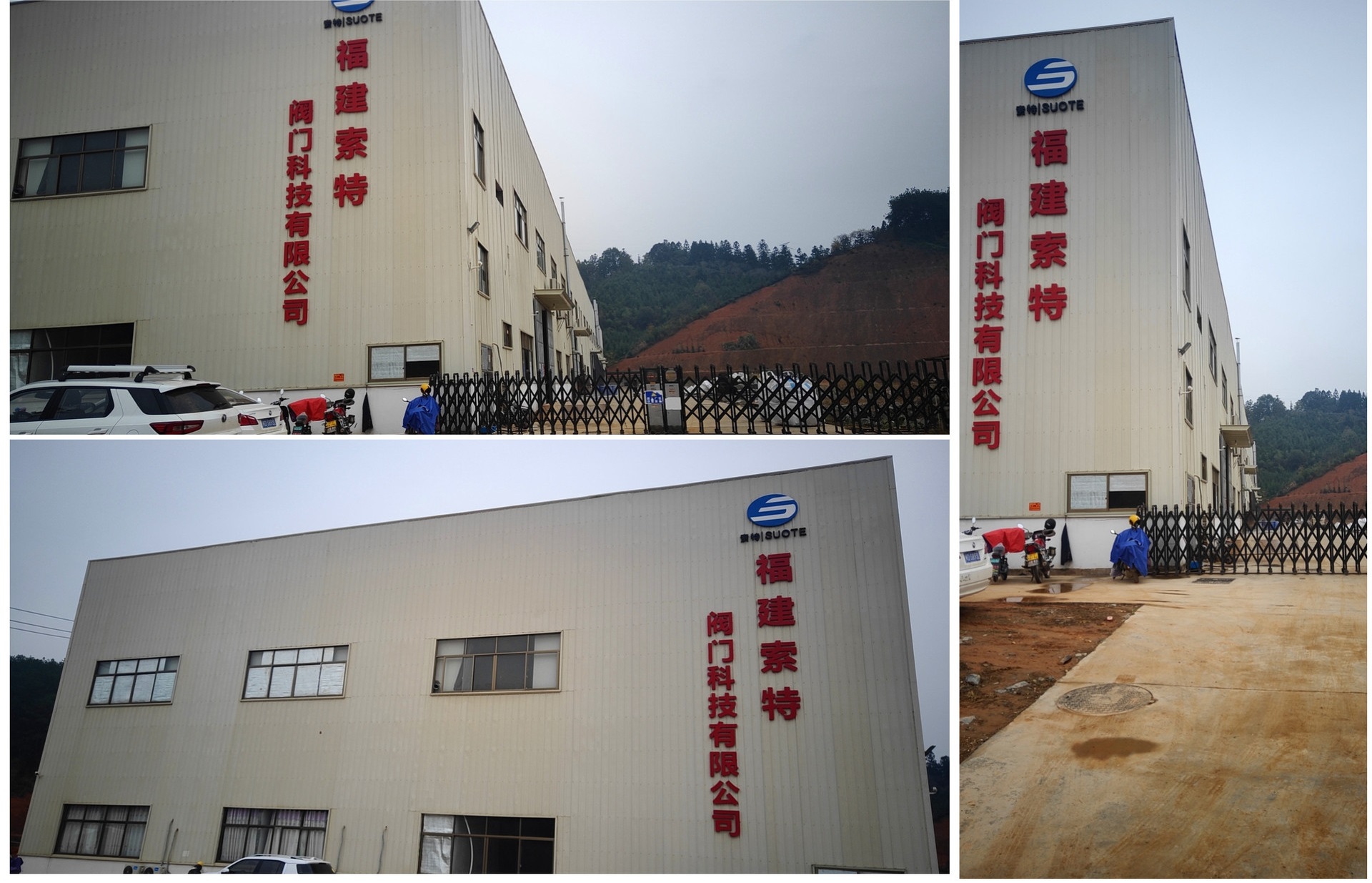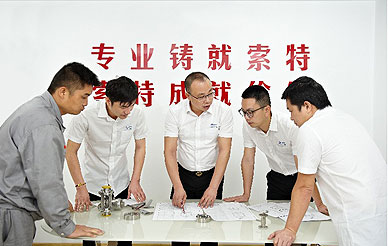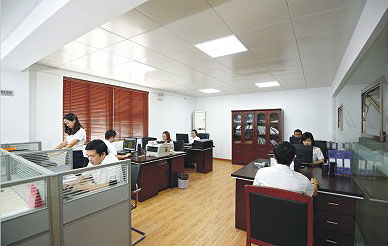 Q: Are you manufacturer or trading company?
A: SUOTE is a professional manufacturer.
Q: Where is your factory located?
A: Suote has three factories .one located in Wenzhou, Zhejiang, China. The other in jiangsu China .the third are in Fujiang .1hour flight to Shanghai, 2 hours to Guangzhou, 2.5 hours to Beijing.
Q: What is your business scope?
A: Chinese Herbal, Western Medicine, Food, Beverage, Dairy and sanitary valves and fittings .
Q: How could we confirm the details of the products?
A: Suote will provide all the drawings for you to confirm.
Q: Will you charge us for drafting if we have special requests?
A: No, we will not. Free of charge to make a draft or offer. ODM
Q: How long the warranty will be?
Q: How about the installation? And what if the machine goes down
A: Yes, we will do that. There are two options
a. We could appoint our engineer to your company to debug and repair, as for the cost of this trip such as ticket, visa,
accommodation and labor cost shall be on your side.
b. On-line service will be provided. If still under guarantee period, the necessary accessories and parts will be provided free,but the transportation cost of it shall be on you side.
A: Yes, we accept Western Union, T/T and irrevocable L/C payable
Q: Can we become your distributor in our country?
A: Yes, we very welcome you! More details will be discussed if you are interested in being our agent.
Wenzhou suote pharmaceutical and chemical engineering CO.,LTD
A Wenzhou Suote Pharmaceutical and Chemical Engineering Co., Ltd. É um fabricante profissional que começa em 1998, tem 22 anos de experiência em empreendimentos de alta tecnologia especializados em design, fabricação e instalação de equipamentos farmacêuticos, equipamentos bioquímicos, equipamentos de laticínios e alimentos, proteção ambiental Equipamento, bombas de fluido sanitário e válvulas e etc.
Com mais de 20 anos de tecnologia nessa área. O Soote Pharmaceutical é seu Parter confiável!
Nome da empresa: Wenzhou suote pharmaceutical and chemical engineering CO.,LTD
representante: Xiang Xiaobo
Produto / Serviço: Tanque de armazenamento de aço inoxidável , Reator de aço inoxidável , Acessório de tubo de aço inoxidável , Máquinas de processamento de frutas e vegetais , Colóide Mill , sistema de filtro
capital: 10million RMB
Ano de Fundação: 2009
Volume anual de vendas (milhões EUA $): US$2.5 Million - US$5 Million
Porcentagem de exportação: 11% - 20%
Volume de Compra Anual Total (EUA $ Milhões): US$1 Million - US$2.5 Million
N º de Linhas de Produção: 5
Número de Funcionários de I&D: 5 -10 People
Número de Funcionários QC: Fewer than 5 People
Serviços OEM Desde: yes
Tamanho da Fábrica (metros Quadrados): 5,000-10,000 square meters
Localização da Fábrica: NO. 838, BINHAI 9TH ROAD, ECONOMIC AND TECHNOLOGICAL DEVELOPMENT ZONE, WENZHOU CITY, ZHEJIANG PROVINCE
Pessoa De Contato: Ms. Jenny
Número De Telefone: +86-0577-86997177
Enviar e-mail para este fornecedor